Patrol Services
The St. John Patrol Division consists of 4 platoons of 4 officers each. Each platoon is headed by a Patrol Sergeant. Officers are on patrol 24 hours a day, every day. In addition to responding to a wide range of calls for service, patrol officers do many additional services including but not limited to:
Conduct Business and Vacation Checks
Conduct Criminal Apprehensions and Investigations
Enforce Traffic Laws
Investigate Accidents
Respond to Fire and Medical Emergencies
Vehicle, Bike & Foot Patrol
Patrol is accomplished primarily by the Ford Explorer, Dodge Charger and Chevy Tahoe police vehicles. Each vehicle is outfitted with the latest technology, such as computers and video systems. Officers also patrol on foot and bicycle when weather permits.

Bicycle patrol is considered part of Community Policing. Citizens often feel officers on a bicycle are more "approachable" than in a patrol car. Our bicycle patrol officers patrol the City during the spring, summer, and fall as weather permits. In addition, the bicycles provide for tactical and operational uses that patrol cars do not. Our rugged mountain-style bikes are capable of off-road use, permitting us to operate in areas where the patrol cars are unable to. Further, by being silent and sleek, they provide a stealthy means to conduct various enforcement or surveillance operations. Bicycle patrol officers also participate in functions such as Neighborhood Watch meetings and other community events.

Foot patrol is another aspect of Community Policing. Officers patrol, usually in pairs, areas that are normally inaccessible to vehicles. Foot Patrol gives officers and residents more opportunities to communicate as well as assisting in crime prevention. We have found that residents feel much more comfortable speaking with officers when the officers are not inside of a police vehicle. Criminals, on the other hand, feel much less comfortable committing crimes when an officer could come walking around the corner at any moment.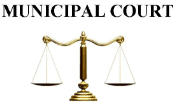 K-9 Unit
St. John also operates a Police K-9 Unit. Our German Shepherd canine, "Vos" is an invaluable asset to the department. He is trained in protection, narcotics detection, and tracking. Vos can assist our officers, as well as other departments, with tracking a fleeing suspect or missing person, finding hidden narcotics, or building searches. Vos also does K-9 demonstrations throughout the St. Louis area. He is handled by Sergeant Paul Anderson.